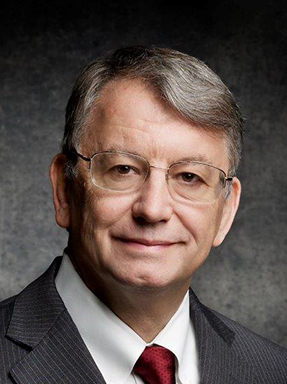 Craig R. Lentzsch
Adjunct Faculty
Faculty
University College
University College (Josephine), 2211 S. Josephine St. Denver, CO 80210
Professional Biography
Professional Biography
• Was CEO of both public and private middle market transportation companies
• Founded financial services and auto parts distribution businesses
• Raised over $3 billion in public and private, debt and equity
• Has significant merger, acquisition and turnaround experience
• Taken private companies public and public companies private

Mr. Lentzsch led Greyhound Lines, Inc. from November 1994 to June 2003 as its president and CEO turning the company around and increasing its market value fivefold in just over 4 years. Most recently he retired in 2017 as executive chairman and CEO of All Aboard America! Holdings, Inc. and in 2007 as the president and chief executive officer of Coach America Holdings, Inc. Both companies were private equity funded, motorcoach company roll-ups that upon exit met private equity expectations. He previously served as vice chairman and executive vice president of Greyhound from 1987 to 1989. Prior to re-joining Greyhound, Lentzsch served as executive vice president and chief financial officer of Phoenix-based Motor Coach Industries International, Inc., the largest manufacturer of intercity coaches and transit buses in North America. In 1980 he co-founded BusLease, Inc. which became the largest motorcoach leasing company in the US. The company was merged with Greyhound in 1987 when Lentzsch and other Dallas investors acquired Greyhound from Dial Corporation. He served on the National Surface Transportation Infrastructure Financing Commission. Lentzsch was elected in June 2008, to the board of Dynamex, Inc., (DDMX) a publicly held provider of same-day delivery and logistics services where he chaired the audit committee and served on the Special Committee that negotiated the sale of the company in 2010. Lentzsch is a founding member of the board of directors of the Transportation and Supply Chain Institute. Currently he is an Operating Partner with Satori Capital, an Advisor and Director for Wanderu, Inc., a venture funded travel aggregator and an advisor to Vonlane, a luxury, motorcoach company providing first class service in Texas.