Move Your Business Forward
Prepare your business for the future by investing in the people who will lead your organization forward. These are the people who will strive for advancements for everyone — inside the organization and around the world. Our degree programs are designed specifically to equip those individuals with the skills, experience and global network they need to become the transportation industry's next leaders.
A degree from the Transportation & Supply Chain Institute offers your team members the perspective to discover new opportunities and the skills to take advantage of them. 
The Executive Master of Science in Transportation Management allows senior-level transportation industry professionals to learn transportation and supply chain concepts, best practices and proven tools to create higher levels of productivity and profit.

The Master of Science in Supply Chain Management offers emerging leaders a thorough understanding of supply chain concepts, as well as best practices and strategies to better manage the flow of products through the global supply chain.

The Bachelor of Arts in Transportation and Supply Chain offers hands-on instruction in procurement, asset management, operations planning, inventory management, public policy, economics and finance, international trade, supply-chain logistics, and project management.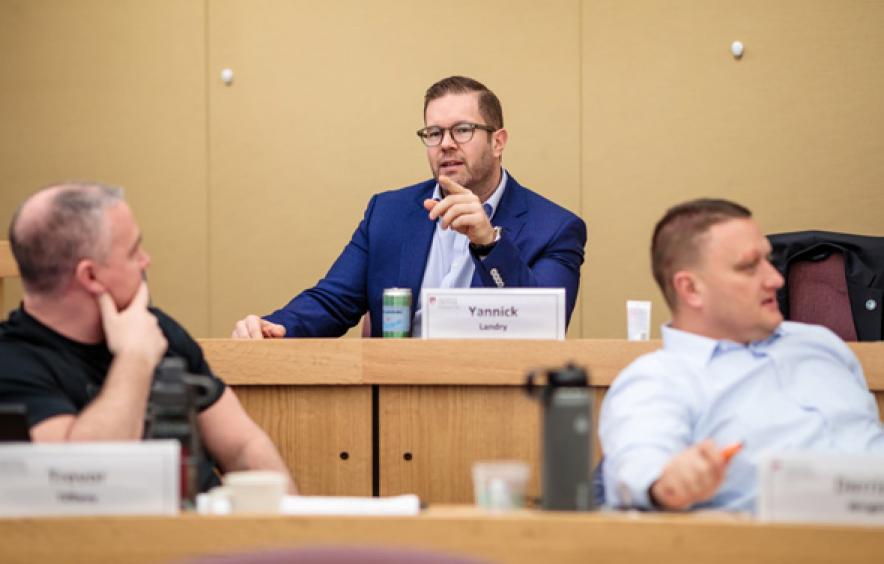 Funding Your Employee's Education
Master's students at the Transportation & Supply Chain Institute are often eligible for various forms of student financial aid. We offer financial aid options including scholarships, veterans benefits, and federal financial aid. 
Learn More