Transportation and Supply Chain Institute Alumni
Alumni from the Transportation and Supply Chain Institute at the University of Denver span the globe, leading transportation and supply chain initiatives on the world's largest stages. Our network of alumni serves as both a testament to the value of a TSCI education and a resource for current and former students.
"Moving through as a cohort was very valuable...those individuals in that cohort, we still connect today, we still problem-solve things together."

Ron Harper, TSC Institute Graduate and Current Board Member, SVP of Supply Chain Operations at Nordstrom Watch
"My experience with the TSC Institute executive master's program led to a deeper understanding of my leadership skills, and provided a fresh look at the financial aspects of the supply chain industry. Most importantly, it provided me a network of colleagues that were not only my classmates but are my friends, and we share information and knowledge regularly to draw better perspective of the entire supply chain industry. Today, as a graduate, being part of the TSC Institute board also helps me contribute, along with the rest of the board, to help shape the future of the TSC Institute executive master's program."

Gary Crowther, Canadian National Railway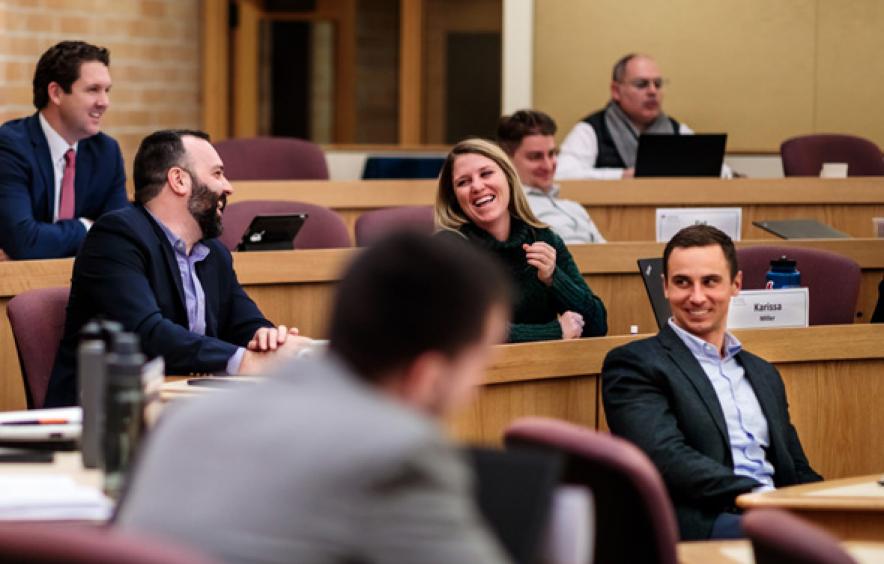 Grow Your Network
Your experience at TSCI doesn't stop when you graduate: As an alum, you unlock a network of transportation industry leaders and executives, all with years' worth of valuable experience ready to be shared.
Explore the opportunities and resources available to DU alumni.
Learn More
"We attended different cohorts and forged relationships as alumni. Because of our shared TSC Institute experience, we are engaged in an important project to change the operating landscape for Mexican carriers and shippers through the Mexican Intermodal Association (AMTI). 

Diego Anchustegui/Johnny Curiel, Transportes EASO/J.B. Hunt