Cohort 20 graduates upon completion of International Seminar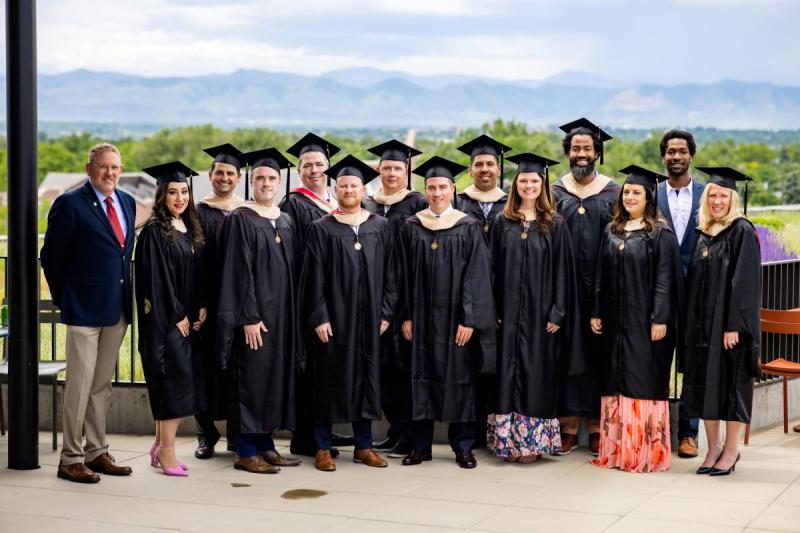 On behalf of the TSCI faculty, staff, board members, and alumni, we wish to congratulate Cohort 20 on the successful completion of the Executive Master's Degree in Transportation Management with a Concentration in Supply Chain Management.  It is with great pleasure we share the International Seminar experience and the commencement ceremony of these incredible leaders.
The graduates were recently in the Netherlands for their International Seminar, the final on-site seminar before commencement.  The Netherlands contains three of Europe's main ports, a well-developed logistics industry, and a long history of trade, filling a central location within the European market. The Port of Rotterdam is the largest and busiest port in Europe. The Amsterdam Internet Exchange (AMS-IX) is the second largest internet exchange in Europe (and the world), followed by Amsterdam Airport Schiphol, the 3rd largest cargo airport in Europe.  
This one-week seminar provides students with the chance to see transportation, logistics, and supply chain in action on a global level, where they gain valuable hands-on experience with the global industry.

Cohort 20 had a one-of-a-kind experience with leading European companies that included the Port of Rotterdam; Novifarm; Preesman Greenhouse; Hoeksche Chips; SEW Eurodrive; Bertschi Group; FutureLAND Tweede Maasvlakte Boat Tours; DSV Tholen; Royal Flora Holland; BTT Multimodal Container Solutions; The Heineken Company; Hotel New York; Maritime Museum Rotterdam; ProMedia Group; Royal Doeksen, and so much more!  
The Leadership Conference, Europe versus USA, featured our moderator, Patrick Sherry, PhD, Executive Director & Research Professor, National Center for Intermodal Transportation (NCIT), and panelists, Peter Keller, CEO of NYK - USA (Ret.); Jan van der Wel, CEO, TNL - Netherlands; Sergio Sabatini, COO, OmniTRAX - USA; and Johanna Hainz, Global Vertical Head for Retail, Maersk - The Hague. 
We express our deepest gratitude to the companies and people who made the International Seminar so impactful.
We would like to give a heartfelt thank you to Hessel Visser, who has organized the itinerary for TSCI's European International Seminar since 2015.

An Inspiring Force in Logistics, Supply Chain Management and Education, Hessel Visser is a true (school)master in the world of logistics, with over 40 years of experience. With his academic background, he has proven to be a talented analyst and possesses an exceptional ability to improve business processes.  The global hands-on experience offered to our students thanks to notable industry professionals such as Visser has distinguished TSCI's executive master's program from others.
After immense dedication put in over the last 18 months, the cohort graduated in early June of 2023.  This graduating class had a Grade Point Average of 3.85, one of the highest recorded GPAs among recent cohorts. 
Hats off to Cohort 20!